About Us
Choose R.G. Hoffman Electrical Contractors; Call Now!
Looking for an experienced electrical contractor to help you with your project? Whether it's a simple repair, complete electrical remodel, facility buildout, or anything in between, look no further than R.G. Hoffman Electrical Contractors. We proudly serve customers in Pennsylvania, New Jersey, and New York, and we offer a wide range of solutions to ensure we're ready to help whoever needs us.
Our History
R.G. Hoffman Electrical Contractors opened our doors in 1990, setting out with a mission to be the best we can be with every service we provide. Unlike other contractors who claim we're capable of handling everything, we truly are. Not only are our technicians equipped with the tools to handle the job, but we ensure they are properly trained and constantly gaining real-world experience that helps them become even better at what they do.
Today, we're proud to employ some of the finest technicians and we have grown into one of the largest and most successful electrical services companies in the region. However, we have never lost sight of the core beliefs that have formed the foundation of our business—treating our customers with respect, offering fair pricing, and always doing our best to deliver world-class craftsmanship.
Working With Leading Brands
R.G. Hoffman Electrical Contractors is proud to work with some of the industry's leading names in order to bring superior products and bleeding-edge technology to our customers. We partner with names like Generac to deliver superior generator systems that are capable of operating reliably during even the direst of situations, ensuring you never have to without power you need to get by each day.
We also partner with other brands for everything from switches, outlets, and wire, to connections, panels, and even telecommunications infrastructure. By utilizing premium products with a reputation for reliability, we know our work will withstand the test of time and be there to fulfill your demands.
Commercial & Industrial Electrical Solutions
At R.G. Hoffman Electrical Contractors, we're proud to be a team of true commercial and industrial-grade electricians. We know these jobs inside and out, and we offer bespoke solutions that are truly individualized to your business. From building out your facility to support your electrical needs to installing new infrastructure and features that leap your business forward to the 21st century, we make sure everything we do is code-compliant and built to last. You shouldn't have to stress about your electrical, and R.G. Hoffman Electrical Contractors makes sure you don't have to.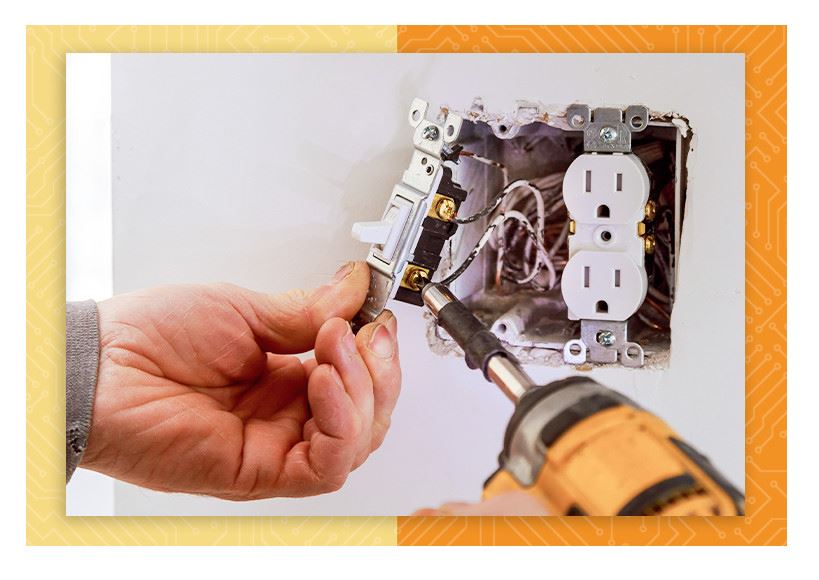 Why Choose our team?
30+ Years of Experience

With decades of experience, we have a knowledgeable, experienced, educated, and properly trained team committed to finding your best solution.

Honest Service

We know that great service is marked by honesty so we are committed to providing ethical, transparent service so you know you are getting our best.

Customer Focused

Our entire team is committed to your total satisfaction. From first phone call to completed job, we are here for you.
Contact Our Team Today
Fill out this form or call us at

610-569-0983

to get started. We look forward to working with you.