Commercial Electrical Repair in Pennsylvania
At R.G. Hoffman Electrical Contractors, we offer a wide range of electrical repair services to meet the needs of commercial clients throughout the Bangor, PA area. Our team of electricians are here to ensure your business runs smoothly.
Electrical Repair Solutions For Your Business
We can handle any electrical issue, from power outages to faulty wiring and everything in between.
Our electrical repair services include but are not limited to:
Diagnosis & Troubleshooting
Electrical Panel Inspection & Upgrades
Circuit Breaker & Fuse Replacement
Outlet & Switch Repairs
Lighting Repairs
Electrical Safety Inspections
Code Compliance
Surge Protection
& More!
We understand that electrical problems can be stressful and disruptive, which is why we work quickly and efficiently to get the job done right the first time. Our goal is to provide you with a safe and reliable electrical system that you can count on for years to come.
---
Contact R.G. Hoffman Electrical Contractors for prompt and reliable electrical repair services for your business.
---
Signs Your Business Requires Electrical Repair
A well-functioning electrical system is vital for any business. Recognizing signs that your business requires electrical repair is crucial for the safety, productivity, and longevity of your equipment.
Signs Your Business Requires Electrical Repair:
Frequent Circuit Breaker Tripping: If circuits repeatedly trip or fuses blow, it may indicate electrical overloads or faults.
Dimming or Flickering Lights: Inconsistent lighting can signal wiring issues or loose connections.
Electrical Odors: Burning or unusual odors originating from outlets or appliances should never be ignored.
Hot Outlets or Switches: Overheating outlets or switches can indicate electrical problems that need immediate attention.
Outlets or Switches Not Working: Non-functional outlets or switches can disrupt daily operations and productivity.
Addressing these signs promptly through professional electrical repair is essential to prevent electrical hazards, maintain a safe working environment, and ensure uninterrupted business operations. Don't compromise on electrical safety; seek professional assistance to protect your business and assets.
---
Contact us today to schedule an appointment or to learn more about our services.
Hear From Our Valued Customers
"I would give them more than 5 stars if I could. I would recommend them to anyone looking for electrical work."

Craig S.

"Mr. Hoffman and his team installed a large standby generator for our farmstead and the work done was perfect in every respect."

Donald D.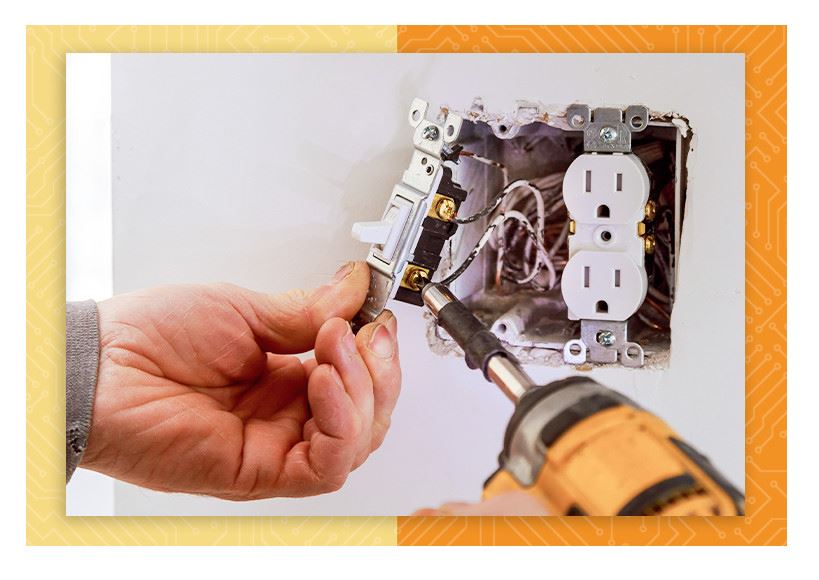 Why Choose our team?
30+ Years of Experience

With decades of experience, we have a knowledgeable, experienced, educated, and properly trained team committed to finding your best solution.

Honest Service

We know that great service is marked by honesty so we are committed to providing ethical, transparent service so you know you are getting our best.

Customer Focused

Our entire team is committed to your total satisfaction. From first phone call to completed job, we are here for you.
Request Your Service Now
Fill out this form or call us at

610-569-0983

to talk to a member of our team.